Top Third Party Cosmetics Manufacturers

in India
Top Third Party Cosmetics Manufacturers

in India
Beauty doesn't make gender distinctions. Everyone has the right to feel confident and to looking best. Nowadays, in India, people of all genders prioritize personal grooming and want to present themselves in a way that reflects their individual style and self-care.
Nature's Boon is the top third party cosmetics manufacturers in India. They have the skill to offer tremendous beauty products that are especially manufactured to fit the unique preferences of their clients because of their extensive knowledge and innovative manufacturing skills.
Making different cosmetic items, including skincare, haircare, makeup, and perfumes, is commonly known as the cosmetics production process. It involves producing, evaluating, and introducing these products in line with relating to cultural standards and market trends. On the other hand, a firm that uses the third-party manufacturing business model contracts an expert manufacturer to produce its cosmetic goods.
To free up the brand's resources for marketing and distributing, an external partner manufacturer manages all manufacturing steps, sourcing raw material procurement, manufacturing, quality control, and packaging.
Growing Demand for Cosmetics

Products in India
Growing Demand for Cosmetics

Products in India
Cosmetics products in India refer to various beauty and personal care items used for enhancing appearance and grooming purposes, widely available in the Indian market.
The demand for cosmetics goods has grown skyrocketed in India. The growing prominence of the middle class, rising financial independence, and shifting lifestyle preferences have resulted in a greater focus on personal cleanliness and appearance.
Due to a steady rise in consumer awareness, preferences, and purchasing power, India's beauty and cosmetics industry is growing more and more alluring to both local and international cosmetic companies.
This escalating demand presents significant opportunities for manufacturers and Individuals starting their businesses in the cosmetics industry.
Cosmetic Manufacturers: Your Partner in the

Beauty Industry
Cosmetic Manufacturers: Your Partner in the

Beauty Industry
In the exciting world of beauty, cosmetic manufacturers are key players. Wondering what they do and why the right one matters? Let's discover this chic, knowledgeable world.
Cosmetic manufacturers create beauty products. They help your ideas become reality. Quality is their forte. Partnering with the right one means success. Why are they essential? Cosmetics are made, produced, and tested by them.
Quality matters most. Safety and quality is ensured by a reputed manufacturer. They work behind the scenes to make the stars you see. The identity of your brand is defined by their skills.
Why choose wisely? Success depends on quality, originality, and reliability. Your partner in beauty, the cosmetic manufacturer, is Nature's Boon. They'll make your beauty dreams come true."
Cosmetic Manufacturers

Do
Cosmetic Manufacturers

Do
Creating Captivating

Concoctions
• Innovative Alchemy: These modern alchemists mix ingredients to create formulas that pamper your skin, from soothing lotions to dazzling powders.
• Customized Elixirs: They brew beauty concoctions tailored to your needs, giving you a personal touch of enchantment.
• Ingredients Whisperers: These chemists know the secrets of what your skin craves, selecting each element with care.
• Nature's Magic: They harness the power of natural ingredients, like a gardener tending to a garden of beauty.
• Packaging Artistry: These artists craft the enchanting packaging that beckons you from the store shelves.
• Visual Spells: They use colors and designs to awaken your curiosity and captivate your heart.
• Unboxing Magic: The moment you unwrap a product, you enter their world of beauty.
• Safety Sorcerers: Cosmetic chemists are the guardians of your skin, ensuring that every product you use is gentle and safe.
• Potion Purity: They ward off harmful substances like a shield against darkness, making sure that only the best touches your skin.
• Hypoallergenic Spells: With their magic, they create hypoallergenic wonders that won't make your skin wail.
The Alchemy of Quality

Testing
• Meticulous Experiments: Before you lay hands on that lipstick or moisturizer, it undergoes rigorous trials.
• Skin Compatibility Charms: They test products to ensure they're like a gentle kiss on your skin, not a wicked curse.
• Magical Durability: Ensuring your product stays potent and beautiful until the last drop.
Choose a Cosmetic

Manufacturer
Choose a Cosmetic

Manufacturer
Expertise Matters:
Cosmetic manufacturers are the beauty experts who have beauty knowledge in their DNA. Their deep understanding of skincare, makeup, and haircare is like knowing the back of their hand, which means you can trust them to create products that really work.
Save Time and Money:
Instead of embarking on a DIY adventure, entrust your product dreams to these professionals. While they perform their magic, you may save time and money since they have the equipment, the know-how, and the secret beauty recipes.
Customization:
Cosmetic manufacturers are like the fairy godmothers of beauty products. They can use their magic wand to bring up something special that is appropriate to the goals of your company. Realisation of your ideal product.
Regulatory Compliance:
Navigating the labyrinth of beauty regulations is no easy feat. But cosmetic manufacturers make sure your products meet all the rules and regulations. So, your creations are not just beautiful but also legally sound.
What is Third Party Cosmetic

Manufacturing?
What is Third Party Cosmetic

Manufacturing?
Third party manufacturing is a business arrangement where a corporation establishes agreements with a dedicated manufacturer to produce the items it offers. It entails partnering with another cosmetics manufacturer with the knowledge, equipment, and infrastructure to manage the complete manufacturing process.
Obtaining raw supplies, creating goods, doing quality-control inspections, packing, and occasionally even labelling and shipping are all included in this. The brand provides product specifications and requirements while the external manufacturer handles production.
By ensuring the streamlined and affordable manufacturing of their skincare products, this cooperation allows firms to concentrate on other important tasks like advertising, supply chain management, and building their brand identity.
Importance of Cosmetics Third Party

Manufacturing in India
Importance of Cosmetics Third Party

Manufacturing in India
Third-party manufacture is important for the cosmetics business for a number of reasons. The significance of depending on outside manufacturing in the cosmetics business may be described up in the succinct sentence that follows:
Generally, third-party production helps cosmetics businesses to streamline their processes, cut expenses, uphold quality standards, and concentrate on their primary business goals.
1. Cost-effectiveness: Outsourcing production to third-party manufacturers allows brands to lower expenses linked to infrastructure, machinery, and workforce.
2. Experience and innovative facilities: Working with specialised manufacturers provides access to their industry knowledge, experience, and cutting-edge technology, assuring the manufacturing of high-quality products.
3. Flexibility and scalability: Outsourced manufacturing allows brands to adapt to changing market needs by either growing or downsizing production without substantial resource investments.
4. Focus on core competencies: It increases efficiency and effectiveness for brands to delegate manufacturing responsibilities so they can concentrate on their core competencies, such as product delivery and promotion.
5. Streamlined processes: Collaborating with external manufacturing partners simplifies the production journey, from acquiring the necessary raw materials to skillfully packaging the final product. This efficient approach guarantees punctual delivery and strictly follows all relevant regulations.
Choosing the Right Cosmetic

Manufacturer
Choosing the Right Cosmetic

Manufacturer
1. Reputation Reigns: Seek out companies with a proven track record in the industry. Having a solid reputation assures reliability and quality, which makes it a trustworthy business partner.
2. Quality Over Quantity: Remember, it's not about churning out heaps of products but crafting them exceptionally well. Consumers are attracted to and kept coming back for more by quality.
3. Clear Communication: Effective partnership hinges on clear communication. You need a manufacturer who listens to your needs and conveys ideas transparently, ensuring your vision is realized.
4. Flexibility is Key: In the ever-evolving beauty world, adaptability is a must. Your cosmetic manufacturer should be flexible, ready to tweak formulas or adjust production to meet your changing requirements.
5. Ethical Practices: Ensure the manufacturer follows ethical and sustainable production practices. Beauty should adhere to your brand's beliefs by being vegan and cruelty-free.
6. Innovation Hub: Beauty trends shift like the wind, so choose a manufacturer who stays updated with the latest ingredients and technologies. Innovative design ensures that your products are useful and relevant.
7. Competitive Pricing: While quality is essential, affordability matters too. Providing affordable rates in the cosmetics sector ensures that more clients may purchase your items without compromising on quality.
In the world of cosmetics, finding the right manufacturer is like discovering a partner in your journey to beauty success. In order to find the ideal fit for your business, keep in mind these seven guiding principles when you are looking.
The Rise of Third Party Cosmetics Products

Manufacturers in India
The Rise of Third Party Cosmetics Products

Manufacturers in India
Nature's Boon is a prominent participant in India's cosmetics industry. In recognition of the growing demand for environmentally friendly and sustainable products, it offers various natural and organic beauty products.
Its branded products' popularity has significantly increased at Nature's Boon. Customers are drawn to their remarkable collection of personalized beauty products that provide quality and meet their preferences.
As a third-party manufacturer, Nature's Boon plays a vital role in meeting the increased interest in personalized branding cosmetics. They make the most of their knowledge, cutting-edge facilities, and capacity for customisation to produce premium products that completely match the unique requirements and branding of their clients while also satisfying market demand.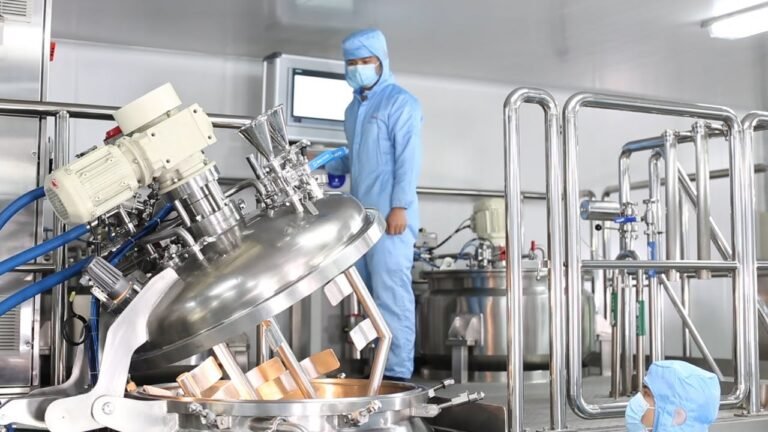 Factors to Consider When Selecting Cosmetics

Third Party Manufacturing
Factors to Consider When Selecting Cosmetics

Third Party Manufacturing
Manufacturing capabilities and facilities: When considering Nature's Boon as a collaborating company manufacturer, assess their manufacturing capabilities and facilities to ensure they possess the required resources and infrastructure to fulfil your manufacturing needs.
Product range and customization options: Evaluate Nature's Boon's product range and customization options to determine if they can cater to your unique requirements and offer the flexibility to tailor products according to your preferences and specifications.
Quality control measures and certifications: Examine Nature's Boon's quality control measures and certifications to ensure they have robust systems to maintain consistent product quality and meet industry standards and regulatory requirements.
Reputation and track record: Consider Nature's Boon's reputation and track record in the industry to determine if they have a proven history of reliability, customer satisfaction, and delivering high-quality products and services.
Customer support and communication: Evaluate Nature's Boon's customer support and communication to ensure they are responsive, reliable, and provide adequate assistance. Clear and open lines of communication are vital for a successful manufacturing Collaboration.
In recent years, an intriguing invention has made inroads across the whole Cosmetic manufacturing industry. If you want the best private label skin care products manufacturers in India or the best hair oil manufacturers in India then you are at right place.
Why We Choose Nature's Boon as One of India's Top

Third Party Cosmetics Manufacturers?
Why We Choose Nature's Boon as One of India's Top

Third Party Cosmetics Manufacturers?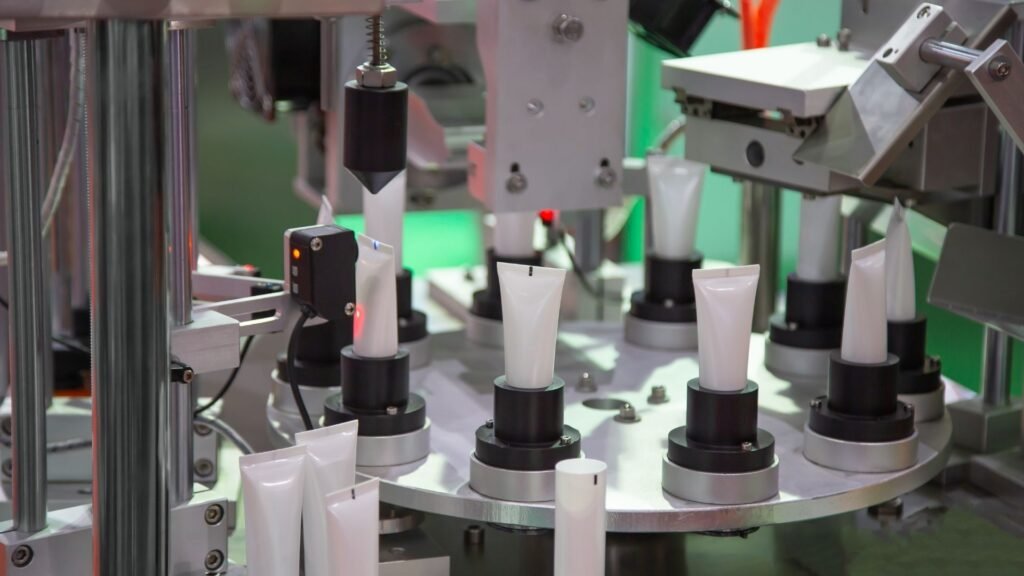 For several reasons, Nature's Boon stands out as a trusted and top third party cosmetics manufacturers in India. First and foremost, they stand out for their dedication to employing natural and organic components, guaranteeing high-quality and secure goods.
Furthermore, their cutting-edge production facilities and commitment to our unwavering commitment to high quality ensures exceptional excellence and consistency.
Moreover, their capability to provide personalized formulas and packaging choices caters to the specific requirements of various organizations. Nature's Boon is a top option for manufacturing beauty products in India because of its reputation for reliability, creativity, and environmentally responsible methods.
Customer satisfaction is absolutely essential to us, so we'd appreciate hearing on your most recent service experience!
We would greatly appreciate a brief Google review letting us understand how we did.
Mehar 8427532286
2023-09-14
Highly professional and excellent service with very hygienic environment by natures boon
Harsimran Kaur
2023-09-13
They provide the best products and services and even this is a very good platform for anyone who needs a manufacturer for their brand.
One of the things I loved about this company is that they provided comprehensive services, eliminating the need for multiple vendors.
Shivam Bhasiin
2023-09-12
Product Range (5/5) They offers an extensive range of cosmetics, spanning from exquisite skincare formulations to stunning skin care essentials. Their products are curated with utmost precision, catering to diverse needs and preferences.
Karamjot Singh
2023-09-12
Excellent packaging, awesome quality,very nice follow ups .
Ankita Mahajan
2023-09-12
I'm truly impressed by the exquisite product range they offer, and I have a special fondness for their facial kits.
Awesome team that's been helping us bring our products to life.
Freequently Asked Questions

(FAQ's)
Freequently Asked Questions

(FAQ's)
Best Third Party Cosmetics

Manufacturers in India
Best Third Party Cosmetics

Manufacturers in India
A complete list of the best third party cosmetics manufacturers in India has been assembled after meticulous research on our side. These manufacturers offer a huge variety of premium private label cosmetics. Now that you have this useful knowledge, you may choose a cosmetic manufacturer wisely depending on your specific requirements.
| Name | Address | Phone No. | Services |
| --- | --- | --- | --- |
| | Pakhowal Rd, adjoining Britannica International School, Thakkarwal, Ludhiana, Punjab 141013 | | Manufacturer, Supplier of Hair Oil , Facial Kit, Herbal Shampoo |
| | Plot No. 194, Sector 82, Industrial Area, Industrial Area Mohali Phase 9, Sahibzada Ajit Singh Nagar, Punjab 160082 | | Private Label Cosmetic Third Party Manufacturer |
| | Plot 773 Sector 82, JLPL Industrial Area, Sahibzada Ajit Singh Nagar, Punjab 160059 | | Manufacturers of Third Party Cosmetics Products |
| Nutriglow Cosmetics Pvt. Ltd. | M-14, Site-5, Block M, Kasna Industrial Area, Greater Noida, Uttar Pradesh 201310 | | Manufacturer of Third Party Skin Care, Cosmetics Products etc. |
| | Plot No. 107 & 108, D. I. C. Industrial Area, near Hanuman Chowk, Baddi, Himachal Pradesh 173205 | | Manufacturer of Third Party Skin Care, Hair Care and Personal Care Products |
| | Plot no 396, 1st floor, Industrial Area Phase 1, Panchkula, Haryana 134109 | | Manufacturer of Third Party Cosmetics Products |
| | Plot No 309, Patparganj Industrial Area, Patparganj, Delhi, 110092 | | Manufacturer of Third Party Skin Care and Cosmetics Products |
| | H-1404, DSIIDC, Industrial area, Narela, New delhi, Narela city, Delhi 110040 | | Manufacturer of Third Party Skincare, Personal care and Hair care products |
| Skinkart Healthcare India | B-154, DSIIDC Industrial Area, Sector 1, Bawana, Delhi, 110039 | | Cosmetic Products Manufacturer |
| | Work, 25-A, 25-A, Udyog Kendra 2, Ecotech III, Greater Noida, Tusyana, Uttar Pradesh 201306 | | Sustainable Cosmetics and Hotel Amenities Manufacturer |
| Fablay Cosmetic Formulations | Abyoos Tower, Omaxe Nile, 104, Sohna Rd, Uppal Southend, Sector 49, Gurugram, Haryana 122001 | | Cosmetic Products Manufacturer |
| Salvia Cosmeceuticals Pvt. Ltd. | A-48, 2nd Floor, Rama Road, near Satguru Ram Singh Marg, Kirti Nagar Industrial Area, Najafgarh Road Industrial Area, New Delhi, Delhi 110015 | | Bathing Soap, Face Wash, Scrub and Cosmetics Products Manufacturers |
| Rasha Cosmetics Pvt. Ltd. | L-21, Udyog Nagar, Mangolpuri, New Delhi, Delhi, 110041 | | Cosmetic and Skincare Manufacturers |
Top 13 Third Party Cosmetics

Manufacturers in India
Top 13 Third Party Cosmetics

Manufacturers in India
Established in the year 2006 in Ludhiana (Punjab, India), "Nature's Boon" is recognized as one of the most trusted Manufacturers and Supplier of high-quality Personal care range of Products such as Face Wash, Hair Oil, Facial Kit, Shampoo, Facial Skin Toner, Body Massage Oil, Hair Protein Cream, Face Scrub, Face Mask, Bath Salt, Tan Removal Cleansers, etc. We have been rated as India's Best Third Party contract cosmetics products manufacturer.
Services: Manufacturer, Supplier of Hair Oil , Facial Kit, Herbal Shampoo
Call: 076967 71693
In 1990, Zoic was founded as a leading national healthcare company that enhanced quality of life. Zoic's goal is to offer standardized, thoroughly studied Ayurvedic healthcare products. They have a reliable QMS system that applies Total Quality Management across all our group issues.
Their unwavering focus on quality, hygiene, traditional values, cutting-edge technology, ongoing facility upgrades, and adherence to the highest ethical standards have given them a leading position in the Ayurvedic & Pharma sector. They at ZOIC GROUP are committed to advancing medical research, development, and manufacturing.
Services: Private Label Cosmetic Third Party Manufacturer
Call: 098768 00625
Vive Cosmetics is a licenced business that specializes in producing high-quality pharmaceuticals. They are committed to creating medications of the most remarkable calibre and going above and beyond client requirements. Vive Cosmetics has a solid dedication to excellence and strives to provide outstanding goods that adhere to high-quality standards.
They continuously work to supply pharmaceuticals of the highest calibre with the delight of their customers in mind. Vive Cosmetics, a reputable company, ensures clients obtain safe, effective medications that improve their general health and well-being.
Services: Manufacturers of Third Party Cosmetics Products
Call: 086997 48774
Nutriglow Cosmetics

Pvt. Ltd.
The maker of beauty goods with the quickest rate of growth in India is NutriGlow Cosmetics Pvt. Ltd., which has earned ISO 9001: 2008 certification. This certification demonstrates NutriGlow's commitment to quality and reinforces its determination to enhance and modernize its goods and services constantly.
The best ingredients and components are used to manufacture their extensive and unique collection of beauty products. The in-house R & D team ensures that every product complies with international and worldwide safety requirements.
Services: Manufacturer of Third Party Skin Care, Cosmetics Products etc.
Call: 098710 87108
With over a decade of experience producing cosmetics through external partnerships, AVN Footsteps has endeavoured to provide a one-stop shop for any brand's requirements. Established stature and commitment to invention in long-term viability and quality together under one roof are goals. They have been prospering as a cosmetics contract manufacturer for a higher purpose, working as allies to every brand locally, nationally, and internationally.
They have based their company's foundation on brand trust and dependability in cosmetic production, supply, and branding. With a strong emphasis on skincare-oriented cosmetics, they have developed extensive knowledge in the advanced skincare sector.
Services: Manufacturer of Third Party Skin Care, Hair Care and Personal Care Products
Call: 096255 11155
All Natva items are lovingly handcrafted in modest quantities. They don't use nasty synthetic substances, just natural and pure ones! Every single one of their components is hand-selected in India. And they only test their goods on people. Each bottle is crafted with care and only the finest natural ingredients! Manufacturing in a contractual agreement with a Third Party, they can create customized skin and hair care products for you in line with your needs.
You can keep your spending in check, add a few certain substances, and alter the aroma. Using private labels, choose from a selection of high-quality, easily accessible, and efficient formulae to handle your product stock and incorporate packaging of your preference featuring your brand name. Reach out to them!
Services: Manufacturer of Third Party Cosmetics Products
Call: 062838 34316
The well-known third party cosmetics products manufacturer Kazima Cosmetics offers a wide range of products, such as hair oils, shampoos, conditioners, creams, cold creams, facial cleansers, exfoliants, hair serums, facial serums, massage oils, aloe vera gel, mist fragrances, conventional Indian fragrances (attars), pure essential oils, therapeutic oils, and base oils.
Services: Manufacturer of Third Party Skin Care and Cosmetics Products
Call: 098990 79508
Ann Vee International are experts in a variety of cosmetics, such as colour cosmetics, makeup, skincare, and cleaning products. They happily manufacture for well-known brands as third-party producers. Distributors, wholesalers, internet merchants, network marketers, and retailers of all sizes are among their clients.
They are willing to work with the government on supplies as well. They are focused to manufacturing high-quality cosmetics that are tailored to different markets and tastes. They have a proven track record and a broad target audience.
Services: Manufacturer of Third Party Skincare, Personal care and Hair care products
Call: 079827 55494
Skinkart Healthcare

India
Skinkart Healthcare India is allso known as Kusoo Organics, where fragrance and art converge and each aroma has an own narrative to tell. They are a 25+ year old perfume business committed to the art of producing captivating and unforgettable aromas. Their brand was founded with a desire for creating olfactory experiences.
Services: Cosmetic Products Manufacturer
Call: 09717674661
Forisca is a registered trademark of Kosmetics Lane Private Limited that was born out of their passion for sustainability. They adhere to the strongest environmental standards while procuring and creating all of their products.
They are aware that plastic pollution, especially when it manifests as packaging, is a serious problem in the modern world. For this reason, they seek for sustainable options for their packaging in addition to using recycled, plastic-free, repurposeable, or biodegradable materials for all of their goods.
Services: Sustainable Cosmetics and Hotel Amenities Manufacturer
Call: N/A
Fablay Cosmetic

Formulations
As the TOP-RANKING maker of colour cosmetics, Fablay Cosmetic Formulations has more than two decades of experience. By providing high-quality products, they have built a solid name in the market. They serve the product demands of more than 150 companies.
They provide products that are cruelty-free and vegan. The Products are made using Premium-Grade Ingredients. They aspire to be the best in terms of quality, consistency, and innovation. They only offer FDA-approved, safe-for-use items.
Services: Cosmetic Products Manufacturer
Call: N/A
Salvia Cosmeceuticals

Pvt. Ltd.
The innovative skincare business Salvia Cosmeceuticals Private Limited is committed to enhance your natural beauty. With a dedication to innovation and quality, they provide a vast selection of luxury skincare products that are tailored to your individual requirements. To help you attain vibrant and healthy skin, their products are made with the best ingredients and cutting-edge research. With Salvia Cosmeceuticals, learn the key of enduring beauty.
Services: Bathing Soap, Face Wash, Scrub and Cosmetics Products Manufacturers
Call: 09717267428
Rasha Cosmetics

Pvt. Ltd.
Rasha Cosmetics Pvt. Ltd. is one manufacturer of skincare products. Their distinctive brand is called Bee One. If you have any business questions concerning Bee One or need help producing skincare or cosmetics, don't hesitate to contact them.
Services: Cosmetic and Skincare Manufacturers
Call: N/A